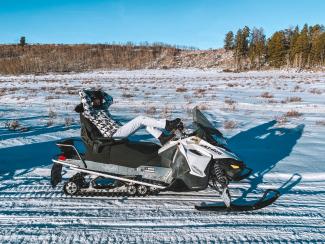 Living in Chicago I was reluctant to plan a skiing trip. We all usually want to escape harsh Chicago winters and go somewhere warmer, but this year my husband and I decided to hop on a plane to Colorado and take full advantage of all this impeccable winter setting has to offer. We picked Vail.
Vail, CO is a small picturesque village tucked within White River National Forest. It was built in the 1960s and has attracted adrenaline lovers since! With over 5000 acres of skiing trails you'll get a magical winter retreat you will want to repeat year after year. It is a perfect getaway any season really - you can go hiking or golfing in the summer, rafting and fly fishing in one of the warmer months, or have tons of fun skiing and snowmobiling in the winter. I particularly loved its vicinity to other amazing towns, such as Breckenridge and Aspen. This allowed us to explore surrounding areas, and get fully familiar with things to do.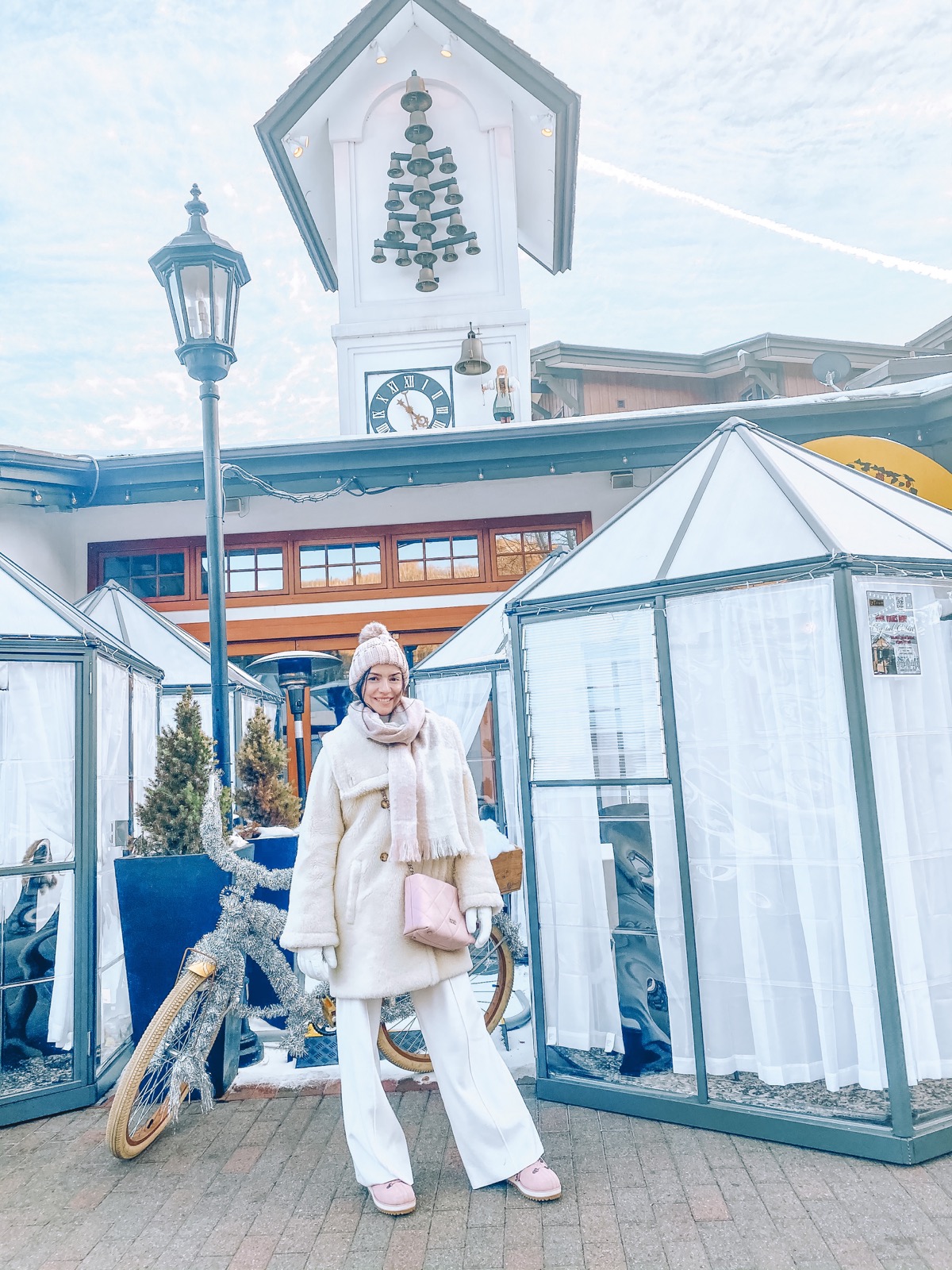 If you love long ski trails, cozy vibes of narrow streets, outdoor fireplaces and taking a swim in the hot springs of CO even when it's freeing out, then this is the place for you. There's numerous activities to choose from and here's what we picked.
1. Horseback riding
If you love nature and animals, nothing can beat this experience! This is the best escape from the skiing crowds, and a great way to relax your mind while loving the views.There's plenty of ranch options for you, but we picked the Four Eagle Ranch as they also have a winery on site to relax in afterwards. What amazed me is how much they appreciate every animal's personality. The instructors knew exactly what each animal would want and do in the hills. Their horses are beautiful and very funny as not all of them are friends. It was wonderful watching some of them get along, or witnessing my horse not liking almost any other. My husband would pick on me saying me and the horse I got were the perfect match - very smart and beautiful, but not so friendly.
2. Snowmobiling
This must be my all time favorite winter sport. It's one of the top rated activities in Vail, besides skiing obviously. If you find yourself wanting to wander around the intact nature of Colorado mountains for hours, this by far is the fastest way to get around and see as much as possible. We chose Sage Outdoors Adventures as our hosts and guides. They were professional, fun and friendly. The tour was a couple of hours long, and the views breathtaking!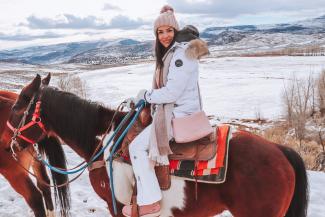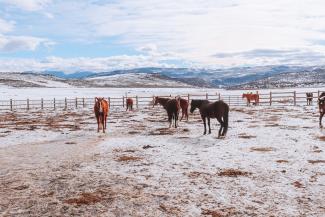 3. Delicious meals
From the best apres ski hot chocolate to private dining in crystal cabins, Vail offers exquisite dishes for everyone's taste. The Ritz-Carlton of Beaver Creek will allow you to dine with the views of trails, or enjoy outdoor apres ski Moet champagne. Four Seasons will serve magnificently crafted dishes and the best wines! La Tour's Crystal Cabins are at your disposal for the most magical private dining. There's many more restaurants in the center of Vail Village, all walking distance from one another. Not to worry, Vail's outdoor heating system makes sure narrow alleys are dry and you're comfortable getting to your desired place.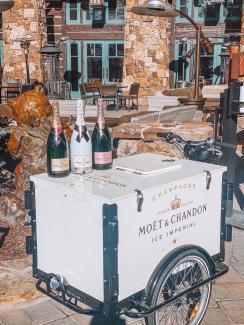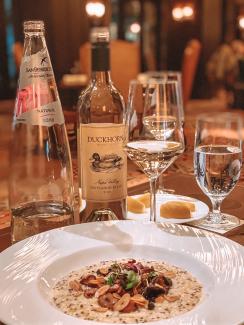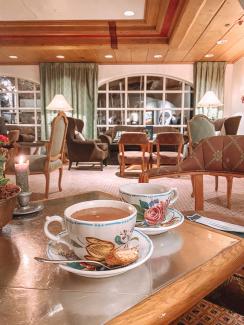 4. Exquisite Spas
For the perfect blend of European hospitality and impeccable Colorado nature, visit the Sonnenalp hotel of Vail. Enjoying a spa after hitting the slopes is for sure one of the best ways to recharge and relax. Sonnenalp Vail offers numerous spa treatments for both body and face, but even though they're all exquisite what will leave you speechless is their outdoor spa area. Heated pools or private whirlpools will keep you warm while the views of Gore creek will take you away to a true winter wonderland. This is of corse not the only Spa of Vail. But it is by far my favorite one. They even have an oxygen bar for when you first arrive and feel the effects of altitude, or need an energy boost.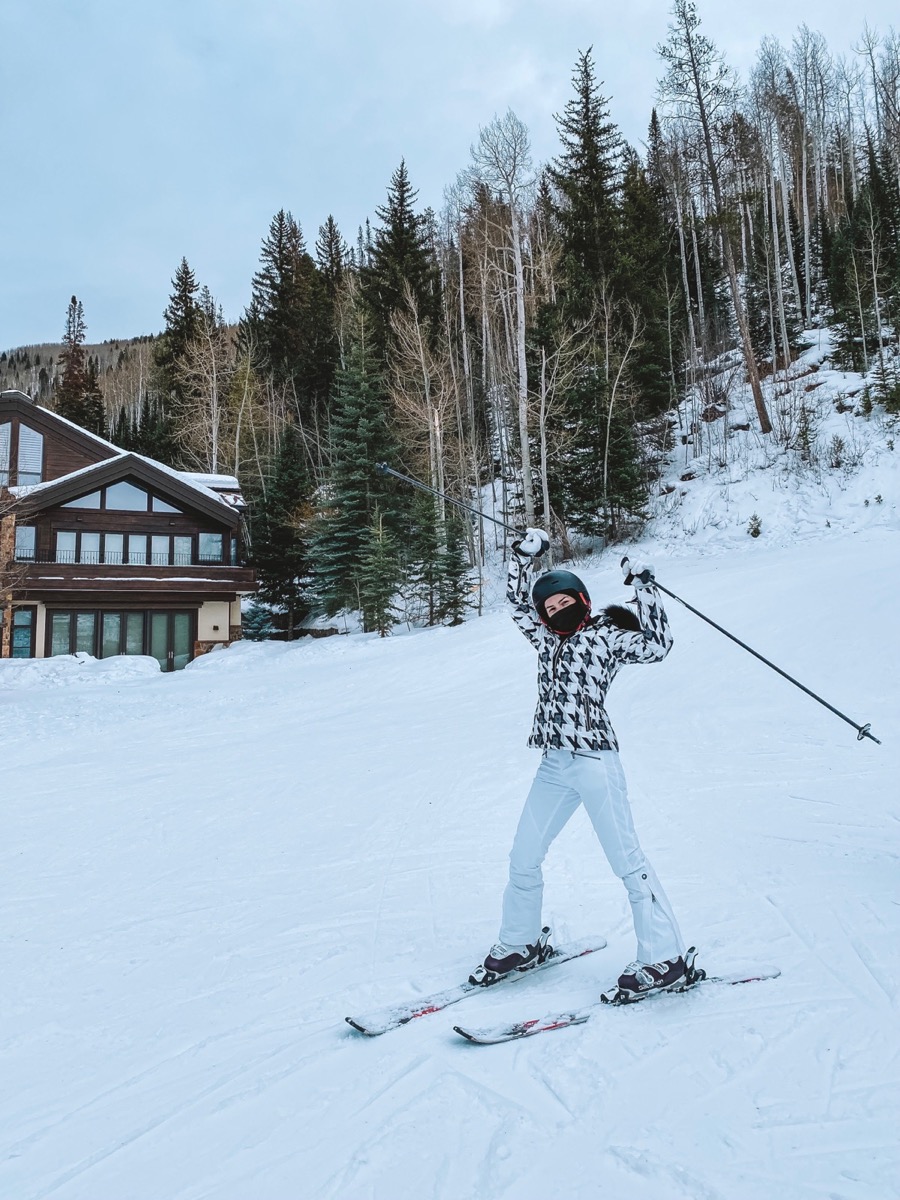 5. See it all!
If you go to Vail, take full advantage of its vicinity to numerous other towns, and see as many as possible when you're not skiing.
For an unusual date, you may pick Glenwood Hot Springs. It is located just an hour away from Vail, in the heart of the Rocky Mountains. You will find 16 geothermal pools, a heart shaped one as well. If you go earlier in the day, you can continue your drive all the way to Aspen, hit the bars and enjoy the crowds.
Speaking of crowds, the Ice Castles of Dillon certainly attract many people. This is a fun family activity, especially for younger kids. These are gigantic ice sculptures carved by artist and illuminated in different colors. There's tunnels and slides as well all made from ice.
Another place we had fun at was the Minturn Saloon, or as they like to call it - Vail Valley's most historic restaurant. The building dates back to 1901. It has changed various owners since, but has always kept the spirit! Even though it served as a tavern, restaurant, and gathering point for the back room gamblers, it has always been the place loved by the locals.