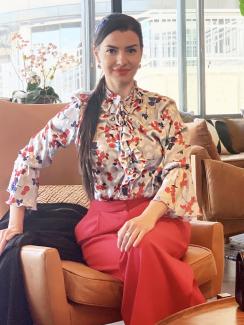 We've all been in a position of looking for a job, or applying for one and anxiously waiting for that one phone call that will change our current circumstances. As someone who's been working as a head of an HR department for the past three years, I will share with you tips for making sure you get that desired job no matter the competition.
Apply for the Job Despite Their Criteria 

- Sometimes HR has a long list of requirements. You may feel like you can't meet them all and give up. Don't. Always apply for the job you really want. This certainly doesn't mean we should try being a doctor even if never studied medicine. But it does mean you don't really have to meet every single item on that list to actually get the job. When HR creates job ads they search for the ideal candidate. However, people who apply for the job dictate the hiring process. In case nobody meets the criteria, HR may decide to go for the candidate who is closest to what they want, or they can love the potential someone brings to the table and decide to give them a chance after all. Be that exception to the rule.
Adjust Your Resume to the Job You're Applying For - Numerous jobs in your resume don't necessarily mean you have better chances of being hired. Especially if these jobs belong to different industries. Make sure when you apply for a job that your resume only lists experience related to the position you're applying for. Or at least explain how exactly a certain position helped shape you into a more suitable fit for the job in question. If you'd like to work as a receptionist and you only waited on tables before, don't just pile up places you were employed at. Add a little explanation about how your previous jobs made you a better team player, or helped you perfect a foreign language for example. Moreover, when you list your characteristics stay away from punctual or responsible. These should be a given. Every employer assumes you will at least show up on time, and do your job responsibly. List only qualities that will make you stand out from the crowd. 

Write a Different Cover Letter 

- Your cover letter should make a prospective employer want to hire you. It should explain how exactly you'd contribute to the company you want to be a part of. The last thing you need is a cover letter that looks like everyone else's. Your cover letter should be more personal than a resume. It should go into details of why you are the perfect fit for that one job posting. It should also show you have basic knowledge of the company and position you're applying for. Don't just resend the same general cover letters over and over to all employers. Stop and take the time to connect to this particular position. Tell a little story on what you'd bring to the team. Make them want to meet you. That's the goal.

Be Prepared For the Phone Interview 

- Once you apply for a job and leave your contact information, expect a phone call and be prepared. You should do a little research prior to the interview and try to find out as much about the job as possible. When a prospective employer gives you a call, sound well prepared and confident. Don't give out the impression you applied for this position only because you're broke. Even though at the end of the day we all work for money, no employers will be thrilled to learn you know nothing about their company. When you apply for more than just one job, make sure you know the names of each company, what they do and what exactly they're looking for. Don't seem puzzled they called you. They will either think you haven't done any research, or that you applied to numerous jobs and don't really care. In the situations you don't expect to be called because you don't meet the criteria, be honest and express how excited you are that you're getting this chance. Before they hang up, make sure they know you really care. 

Face-to-Face Interview 

- I can't emphasize enough how important it is to be on time.  Not being late is self explanatory. However, don't arrive too early either, as this will imply you don't have respect for the work they have to do. Dress smart. Stay confident and positive. Be prepared to answer some general questions asked on almost any interview, such as where you see yourself in five years or why you are a great addition to their team. You should be able to clearly describe how previous jobs shaped your work character, what the biggest challenges were and why you stopped working there. Be prepared to talk about the salary. You will either get asked how much you expect, or you will have to ask yourself. It is always good to have clear goals, but if you are not comfortable with numbers, providing a range 'from-to' is a great option. When asking questions, make sure you don't leave the interview without knowing what the next step is. Politely ask when you can expect to know the outcome, as well as let them know you'd appreciate a phone call either way. 

Follow up 

- It would be great to write a follow-up email in which you will express gratitude and remind them of your contact information. Sometimes HR can mix up the information, or think between candidates. This will give them a slight push towards you as their final choice. It will also separate you from others, and even if you don't get a job at this time, they might contact you when the next opportunity opens up.  
Let me know in the comments if I can be of further assistance. 
Good luck! 
Kako do posla?
Svi smo bili u poziciji da ili trazimo posao, ili smo se prijavili i onda nervozno cekali taj jedan poziv koji bi nam promenio trenutne okolnosti. Kao neko ko vec tri godine upravlja HR departmanom, podelicu sa vama savete da sto pre dodjete do zeljenog posla bez obzira na konkurenciju.
Prijavite se za posao bez obzira na njihove kriterijume 

- Ponekada HR departman ima poduzu listu zahteva koje treba da zadovoljite kako biste dobili posao. Moze da se desi da lako odustanete, ako imate osecaj da ne zadovoljavate ove zahteve. Nemojte. Uvek se prijavite za posao koji stvarno zelite. Ovo svakako ne znaci da treba da pokusamo da budemo doktori, ako nikada nismo izucavali medicinu. Ali, svakako ne morate da zadovoljite svaki pojedinacan zahtev sa njihove liste da biste zapravo dobili posao. Kada HR kreira oglase za posao, oni ispisu karakteristike idealnog kandidata. Ipak, ceo proces primanja na posao zavisice itekako od ljudi koji se prijave. Ukoliko nijedan kandidat ne zadovolji sve kriterijume, HR moze da se odluci da na posao primi kandidata koji je najblizi onome sto trenutno traze, ili moze da ih odusevi potencijal koji im pokazete, pa vam pruze sansu. Budite taj izuzetak.

Prilagodite CV poslu za koji se prijavljujete 

- Sama cinjenica da ste radili vise poslova, ne znaci da imate vece sanse da budete primljeni. Narocito ako vase radno iskustvo nije vezano za istu industriju. U svoj CV treba da ukljucite samo poslove koji su na neki nacin povezani sa pozicijom za koju se prijavljujete. Ako nemate takvog iskustva, onda barem pojasnite kako vas je prethodno iskustvo u nekoj drugoj sferi oblikovalo u kvalitetnijeg radnika za posao koji je trenutno u pitanju. Recimo, ako ste ranije radili kao konobar/ica, a sada zelite posao na recepciji nekog hotela, nemojte samo da gomilate mesta gde ste pre bili zaposleni, nego dopisite kako ste zahvaljujuci tom iskustvu postali kvalitetniji timski igrac, ili usavrsili strani jezik na primer. Takodje, u polju gde navodite svoje osobine, nemojte listati tacan i odgovoran. Ovo bi trebalo da se pretpostavlja. Svaki poslodavac ocekuje da cete makar doci na vreme i raditi odgovorno svoj posao. Navedite samo kvalitete koji ce vas izdvojiti iz mase. 
Sastavite drugacije propratno pismo - Vase propratno pismo bi trebalo da navede buduceg poslodavca da pozeli bas vama da da posao. Trebalo bi da objasni kako tacno biste vi doprineli firmi u kojoj zelite da radite. Poslednje sto vam treba je propratno pismo koje lici na svacije. Vase propratno pismo treba da je malo licnije od CVa. Trebalo bi da detaljno objasni zasto ste bas vi prava osoba za tu poziciju. Takodje, u njemu treba da iskazete osnovno znanje o kompaniji i radnom mestu koje zelite. Nemojte samo da saljete neko  isto, opste propratno pismo svima. Nadjite vremena da ga iznova pisete u odnosu na posao za koji se prijavljujete i tako se konektujete sa odredjenim radnim mestom. Ispricajte im kratku pricu o svemu sto biste uneli u tim. Neka pozele da vas upoznaju. To je cilj.

Spremite se za telefonski intervju 

- Kada posaljete svoj CV i ostavite im kontakt, ocekujte da ce vas neko nazvati i pripremite se. Istrazite sve sto mozete o poziciji za koju se prijavljujete. Kada vas potencijalni poslodavac nazove, treba da zvucite odlucno i spremno. Ne bi trebalo da ostavite utisak kako se prijavljujete za posao jer ste svorc. Bez obzira sto na kraju dana svi mi radimo za novac, nijedan poslodavac nece da se odusevi time sto ne znate nista o njihovoj kompaniji. Ako ste se prijavili za vise poslova, dobro naucite tacan naziv svake kompanije, cime se bave i sta ocekuju od svojih zaposlenih. Nemojte da zvucite zabezeknuto kada se javite. Pomislice ili da nemate pojma ko su oni, ili da ste se javili na bezbroj oglasa i da vam nije preterano stalo. U situacijama kada ste zapravo iznenadjeni jer nsite ni slutili da bi vas neko pozvao, iskreno objasnite koliko vam je drago da ste dobili sansu. Nemojte da zavrsite razgovor, a da im niste jasno stavili do znanja da vam je jako stalo. 

Intervju uzivo 

- Ne mogu dovoljno da istaknem koliko je zapravo vazno da dodjete na vreme. Ne moram da objasnjavam zasto ne bi trebalo da kasnite, to je svima jasno. Ali, nije dobro ni da dodjete previse rano, jer ovo moze da izgleda kao da vas nije briga ako smetate dok ljudi rade. Dodjite svedeno obuceni, sigurni u sebe i s osmehom. Spremite odgovore na pitanja koja se postavljaju na vicini intervjua, poput gde vidite sebe za pet godina , ili zasto ste sjajan izbor za njihov tim. Trebalo bi da umete jasno da opisete kako su prethodna radna iskustva oformila vas radni karakter, sta su vam bili najveci izazovi i zasto ste prestali sa radom. Spremite se za razgovor o plati. Ili ce vas pitati koliku platu ocekujete, ili morate sami da pitate. Dobro je da imate jasne ciljeve, ali ako vam nije prijatno da pricate o brojkama, opcija 'od-do' je sjajan nacin da lakse iskazete svoje zelje. U delu kada vi postavljate pitanja, obavezno pitajte sta sledece da ocekujete. Ljubazno im stavite do znanja da biste voleli da vas nazovu bez obzira na ishod i trazite nekakav vremenski okvir. 

Nakon svega 

- Bilo bi sjajno da nakon par dana napisete imejl u kome cete se potencijalnom poslodavcu zahvaliti na vremenu i ostaviti im kontakt ponovo. Nekada HR departman pomesa informacije, ili se dvoume izmedju kandidata. Ovako cete im pomoci da lakse odaberu vas, ili cete se makar izdvojiti od ostalih kandidata koji nisu dobili posao, pa ce vas mozda kontaktirati cim se oslobodi sledece radno mesto. 
Pisite mi kako jos mogu da vam pomognem.
Srecno!