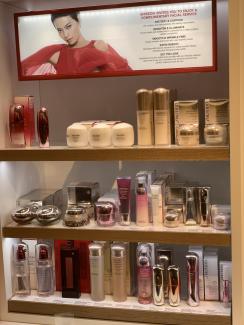 I'm writing this blog with so much passion I wish I could somehow fit it into my screen ????????
When it comes to skincare, there aren't many new brands that I try on and I'm immediately in love, but Shiseido! Once I tried these products, I couldn't believe I had passed by them so many times before and missed out on all of their benefits. However, I struggled for so long to find the skincare brands that work for me, that once I found what works I was reluctant to switch things up. I was lucky enough though to be invited to a Shiseido event at a Nordstrom near me, and being such a huge fan of all things related to skincare I of corse didn't think twice.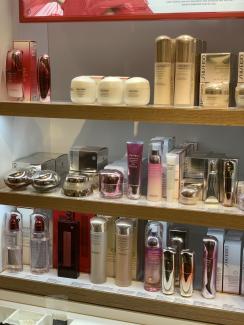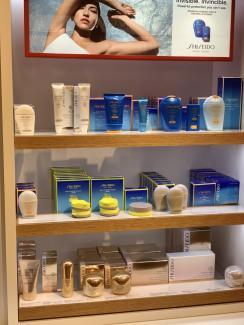 The first thing that attracted me was the amazing smell this brand carries. Every product I smelled wowed me immediately! I spoke with several Shiseido specialists and they recommended a treatment for me, as well as a home care set of products that would help me achieve my goals. I have a very dry skin that's also extremely sensitive, so my primary goal is always that healthy glow without too much product. The last thing I want is to overwhelm my face and neck, and then get a reaction. Little did I know, my skin would love all of Shiseido. 
We started off with a cleanse, after which we used the White Lucent Luminizing Infuser. This amazing product you smooth all over your face after cleansing to relieve it from external stress. Your skin is hydrated, infused with brightening ingredients and thanks to SAKURAResist Technology featuring Sakura from Japanese cherry blossoms, it also becomes resistant to dark spot appearance.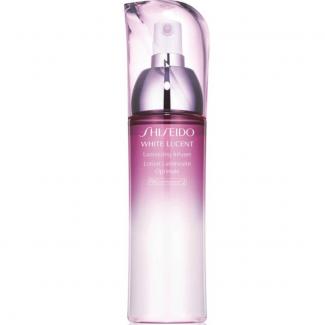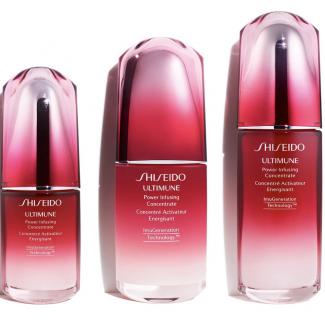 Next, we applied the most amazing skincare product I've tried in so long – Ultimune Power Infusing Concentrate with ImuGeneration Technology. This product is for ALL skin types! It's powered by reishi mushrooms and rich antioxidants known to visibly reduce aging. It contains fragrance ingredients of rose and lotus elements, and a green floral fragrance. I've used it for a while now, and I'm amazed with the results. My skin feels well moisturized, the overall look improved and I got my healthy glow back after only several uses.
We ended my treatment with a moisturizer of my choice for which I chose White Lucent Liminizing Surge. This amazing emulsion by Shiseido revels a perfectly radiant skin and helps your skin discover lasting brightness. You use it as a final step in your skincare routine, or topped with a sunscreen if used in the morning.
Shiseido takes pride in being the perfect blend of nature and technology. What I love most about them is that your skincare routine is completely customizable to your needs. You can shop by concerns and if preferred they even offer online skincare consultation for less than a minute. Upload a selfie, or simply describe your skin and needs, and you will get a recommended set of products that address exactly what might worry you. I will definitely continue incorporating Shiseido in my mini at-home routines.